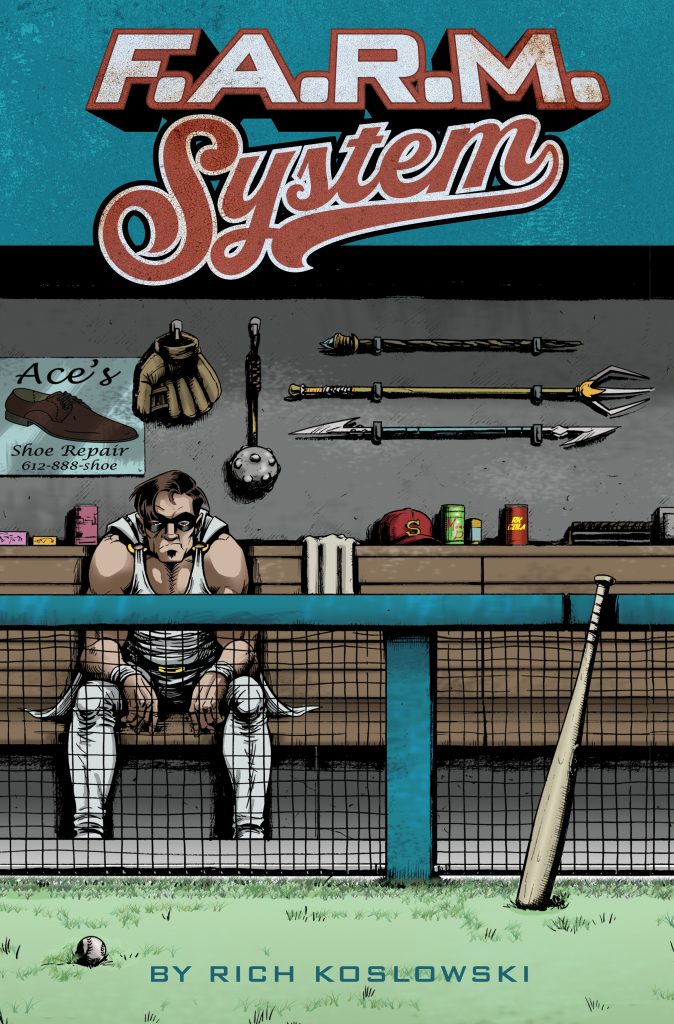 Now Available!
Yaaayy! My new graphic novel, F.A.R.M. SYSTEM, is available! 208 pages of full-colored fun! Shipping now!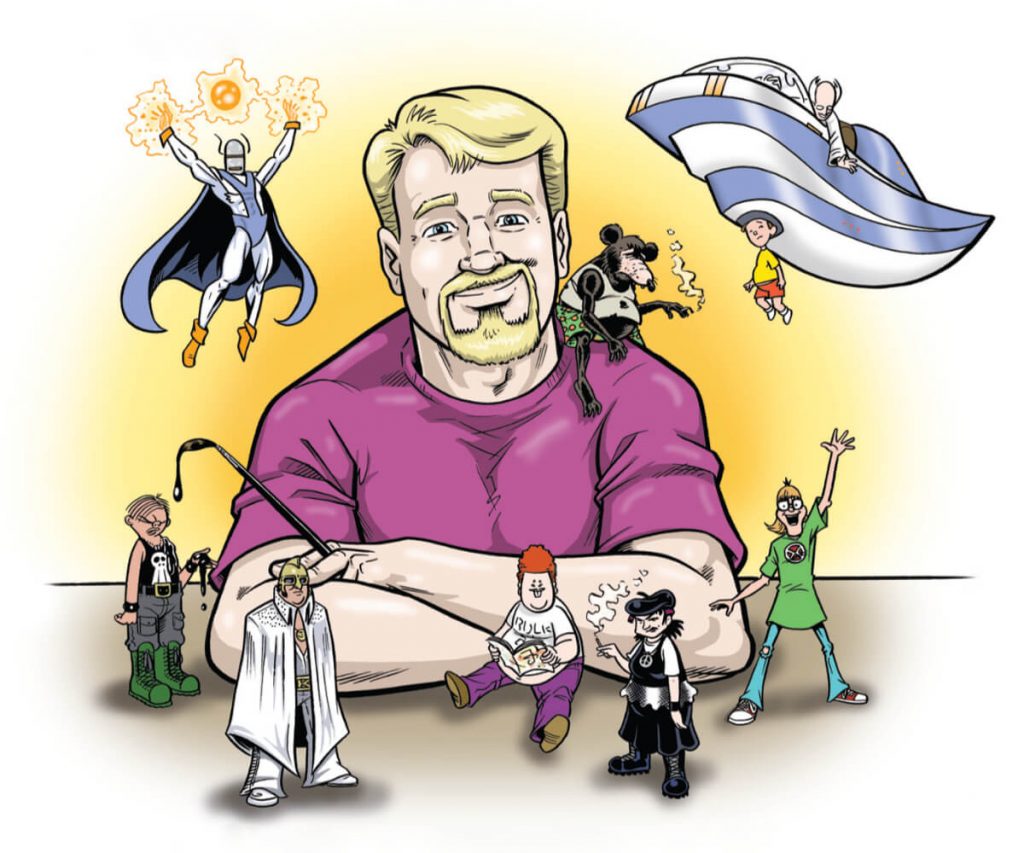 Welcome to the Mind of Rich Koslowski
Writer, Artist & Humble Genius
I have worked professionally as a Comic Book/Graphic Novelist for over three decades now. I got my start as a professional on the Archie comic, Sonic The Hedgehog, and, since, then have worked on virtually all their titles including the blockbuster Archie Meets Kiss and Archie vs Predator specials.
I self-published my popular series, The 3 Geeks (later Geeksville) for several years, including a successful stint with Image Comics, before getting three graphic novels (Three Fingers; The King; BB Wolf and the Three LPs) published by indy comics publisher, Top Shelf Productions.
I have several new projects on the horizon…so please keep your eyes and ears open.
I hope you have fun poking around on my site. I have all my books and some nice Original Art available for purchase. All items can be signed and personalized, and shipping is a simple flat $4 fee.
So, yes, welcome to the fantabulous, wonderful world of RichKoslowski.com!
Buy Direct from Rich
New Rants from the Blog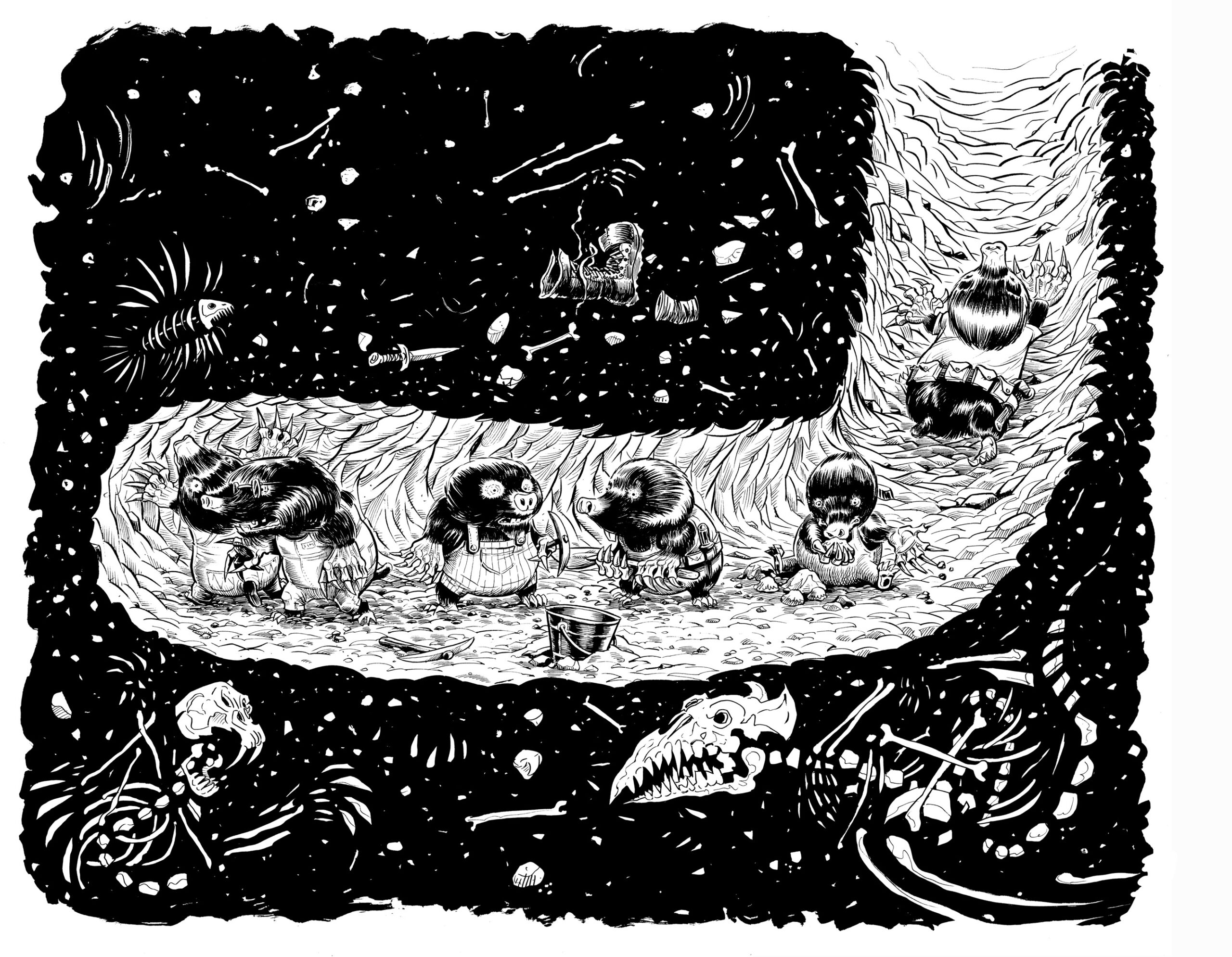 Hola! It has been some time since I've posted any updates on cons, art, myself and my upcoming projects. The good news is that all of the above have been…
Ahhh…Spring is in the air with Summer quickly closing in. My role as Professor of Illustration at the prestigious Milwaukee Institute of Art & Design (MIAD) has just ended until…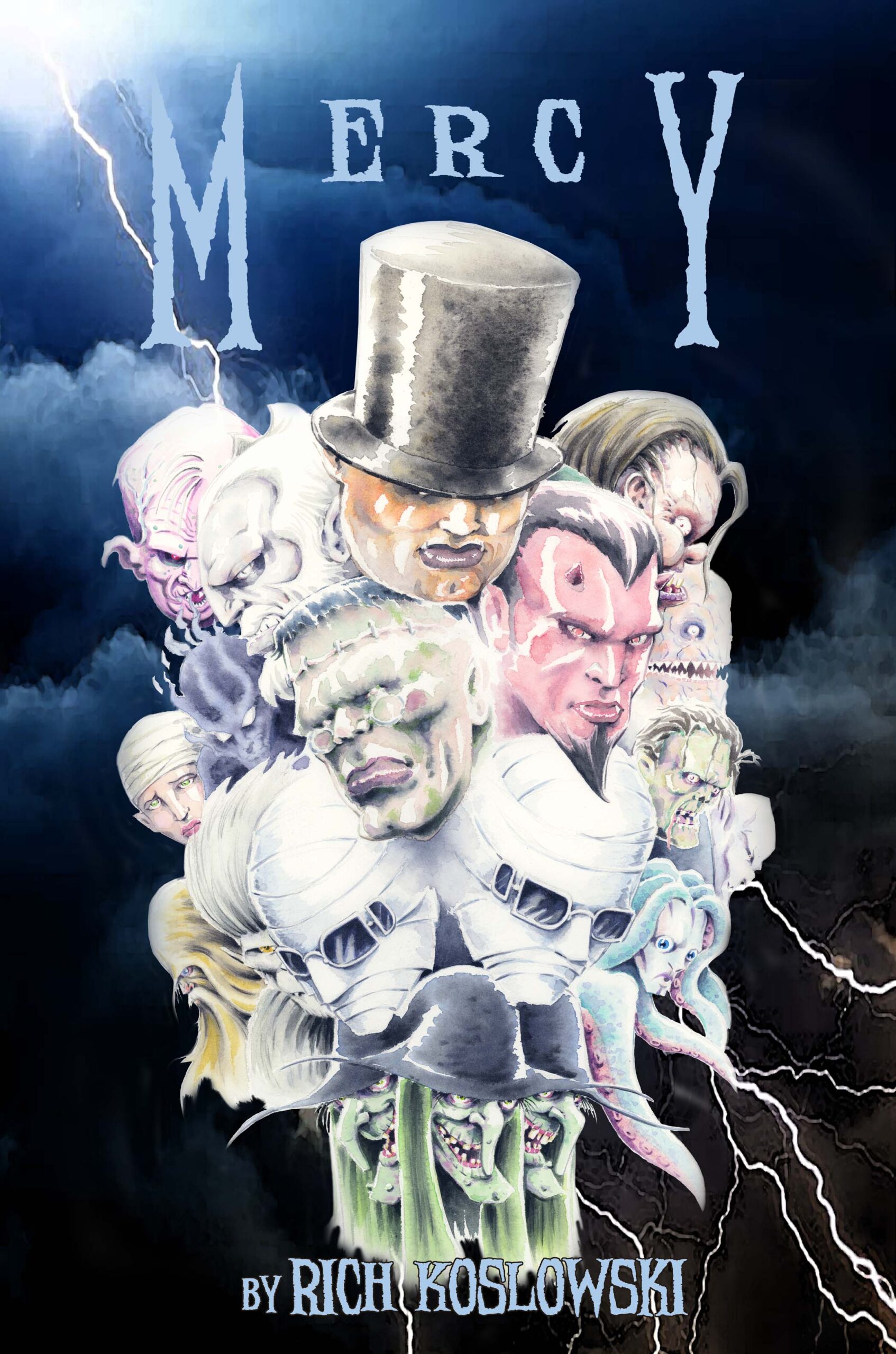 2022 was a busy, tumultuous, hectic, aggravating, exhausting and ultimately, rewarding year for me! Having produced a 208 page graphic novel in one of our country's most topsy-turvy years in…