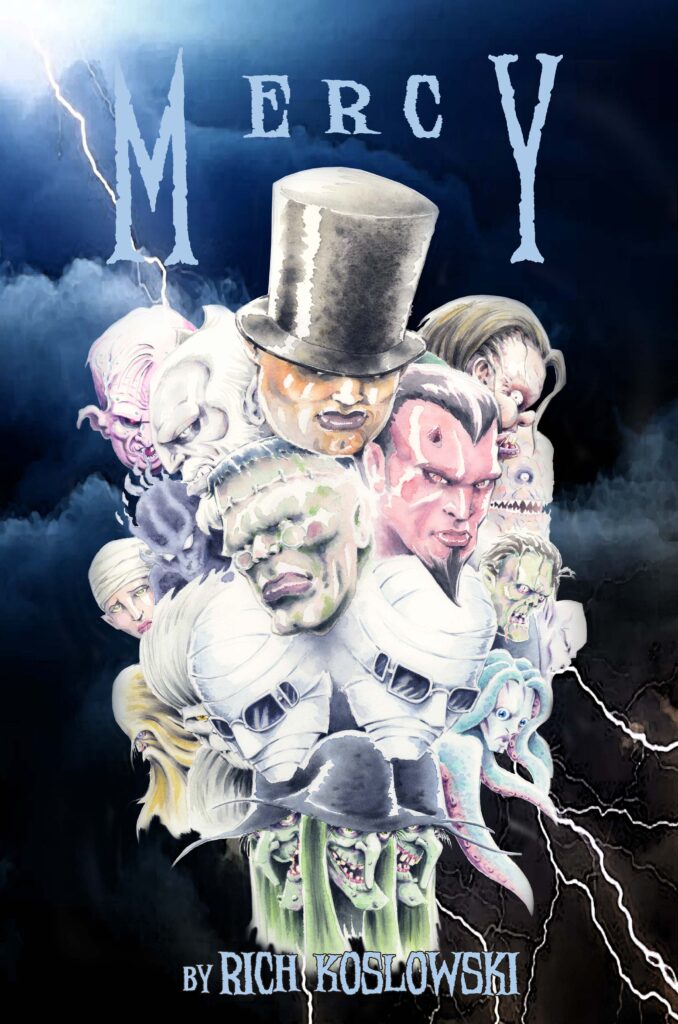 Order Now!
My new Illustrated Novel, MERCY, is on Kickstarter now! 244 pages of Horror (and Humor) Filled Fun!!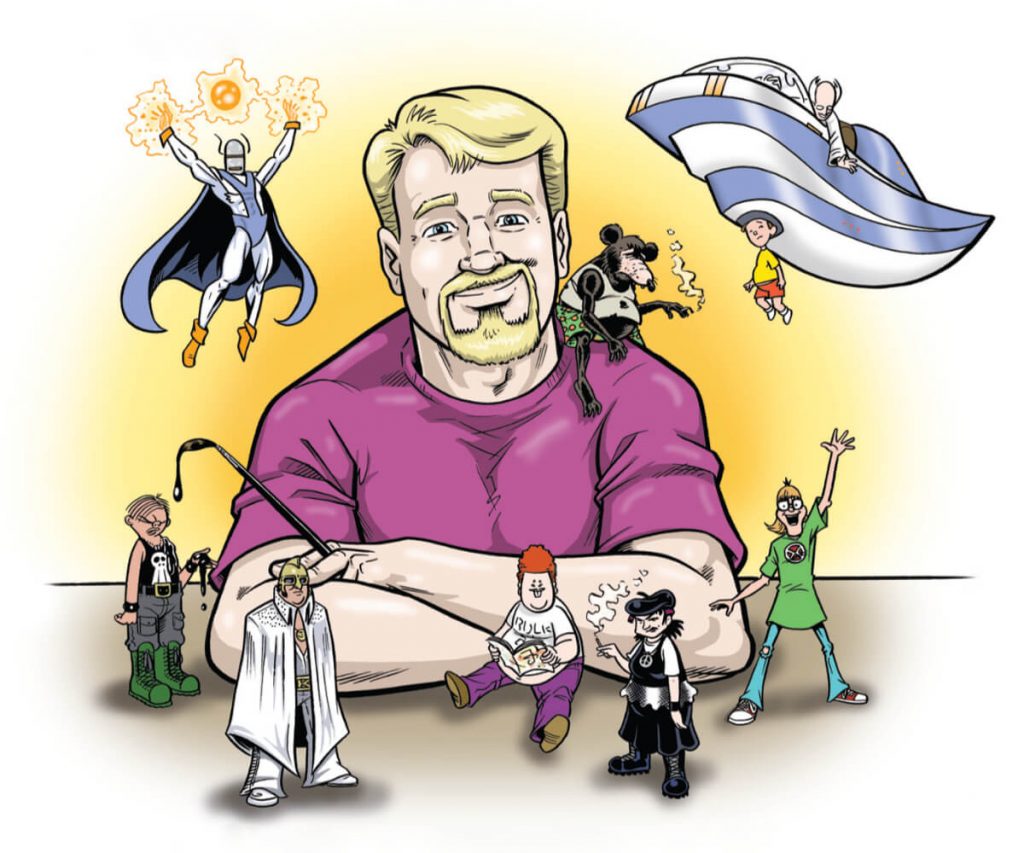 Welcome to the Mind of Rich Koslowski
Writer, Artist & Humble Genius
I have worked professionally as a Comic Book/Graphic Novelist for over three decades now. I got my start as a professional on the Archie comic, Sonic The Hedgehog, and, since, then have worked on virtually all their titles including the blockbuster Archie Meets Kiss and Archie vs Predator specials.
I self-published my popular series, The 3 Geeks (later Geeksville) for several years, including a successful stint with Image Comics, before getting three graphic novels (Three Fingers; The King; BB Wolf and the Three LPs) published by indy comics publisher, Top Shelf Productions.
I have several new projects on the horizon…so please keep your eyes and ears open.
I hope you have fun poking around on my site. I have all my books and some nice Original Art available for purchase. All items can be signed and personalized, and shipping is a simple flat $4 fee.
So, yes, welcome to the fantabulous, wonderful world of RichKoslowski.com!
Buy Direct from Rich
New Rants from the Blog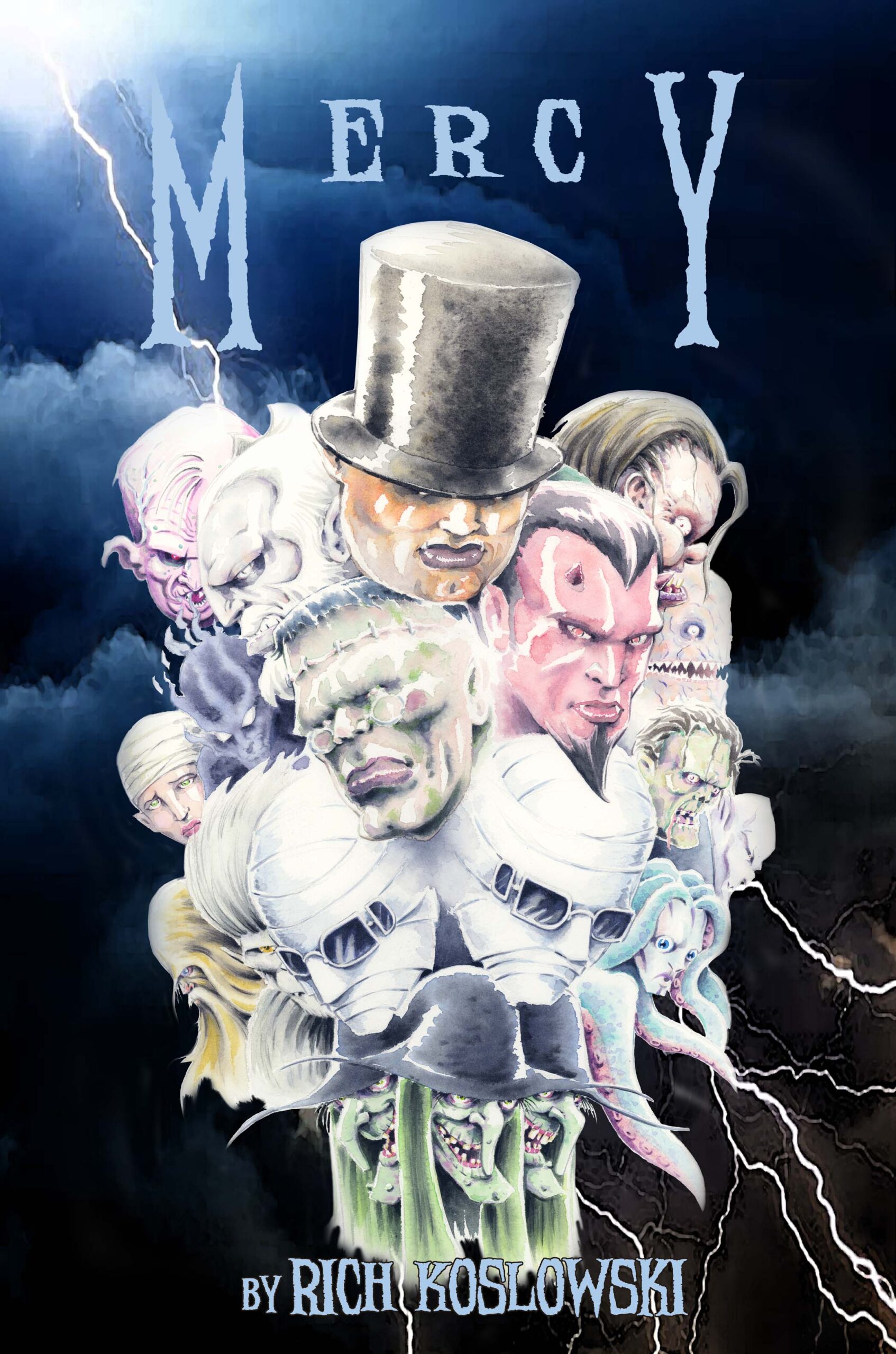 Hello and Happy Halloween! I am glad to announce that my Kickstarter campaign for my new Illustrated novel, MERCY, has just launched! Mercy is a 244 page Illustrated Horror Novel…
Yes, it's true! After all these years (decades!) I am finally selling my first born! No, sillies, not my first HUMAN born baby…that would be ridiculous (and illegal)! I am…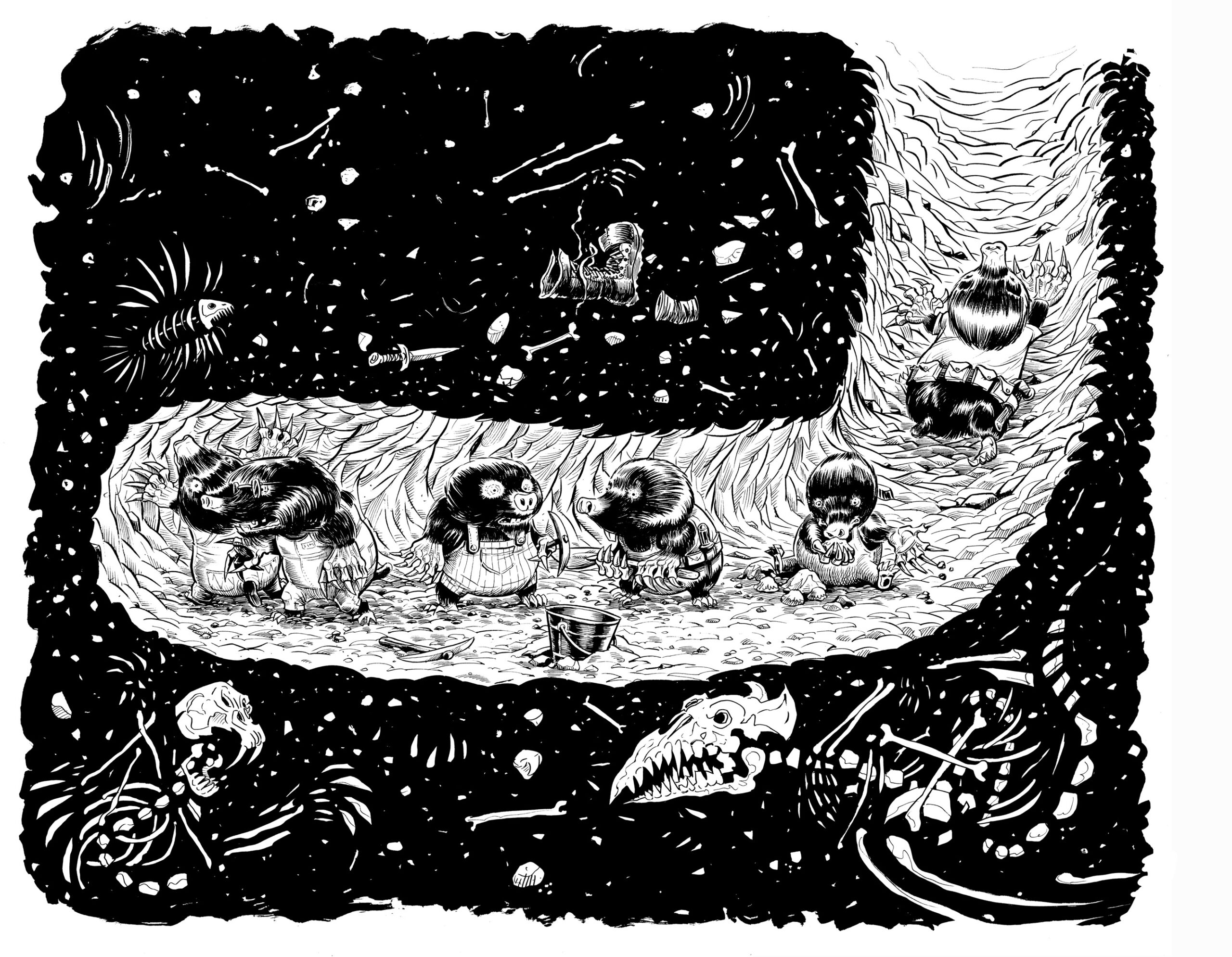 Hola! It has been some time since I've posted any updates on cons, art, myself and my upcoming projects. The good news is that all of the above have been…